NANALI
Masterpiece that stays in clients' heart
About
We didn't mean to develop our games for killing-time. We design extraordinary games. We develop games that people remember. We create a world by creating a content. That's how NANALI Studios works daily.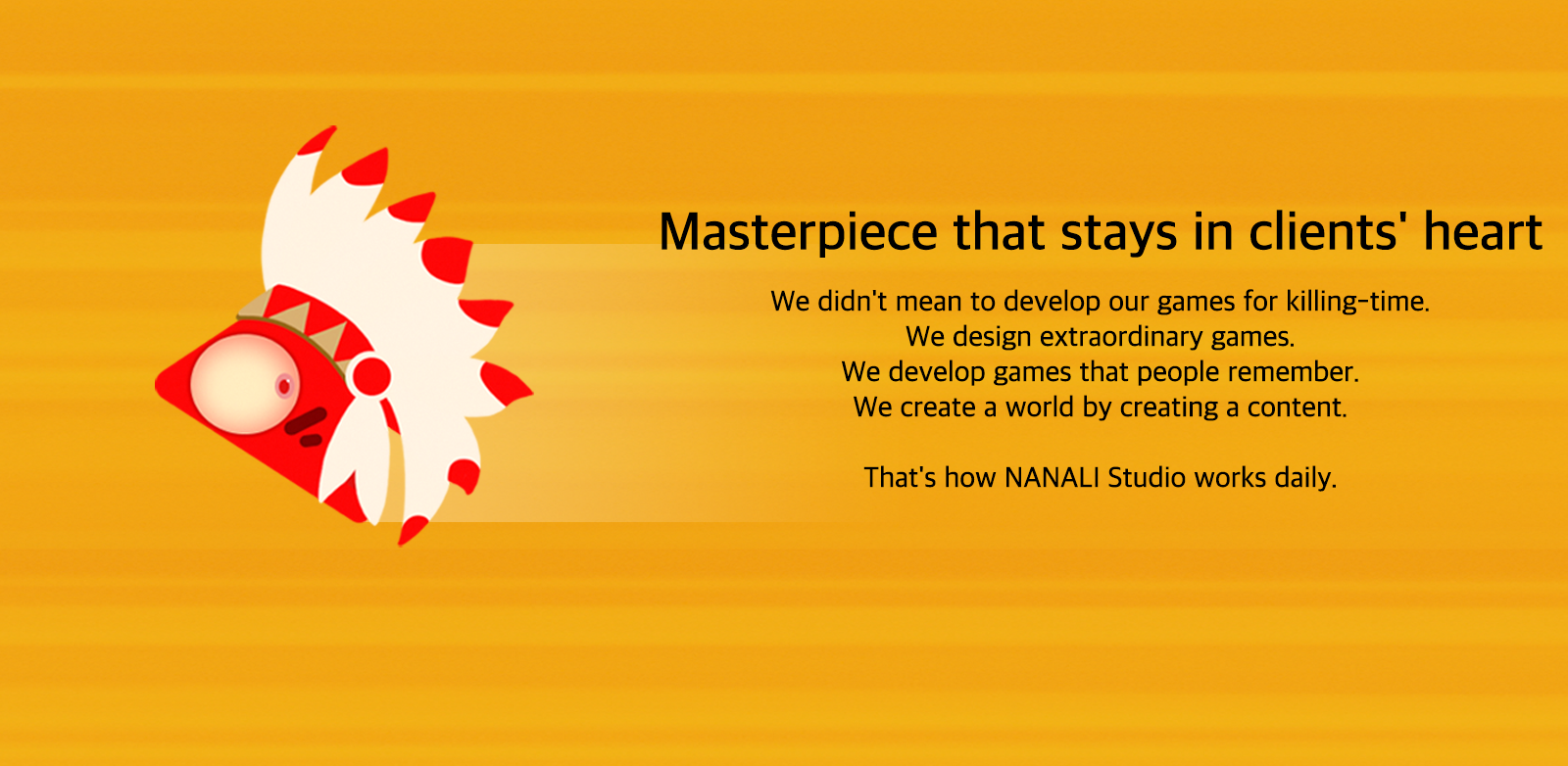 Developing a good game is not only our goal, it's to give clients impression with our contents. We have our dream world and clever ideas to express our world as well. And we always discuss each other about how to deliver our purpose to our clients, which means our masterpiece doesn't really have to be a 'game'. It can be animation, a page of a book's content, or can be placed in a real life. Even media can be a part of our ideas.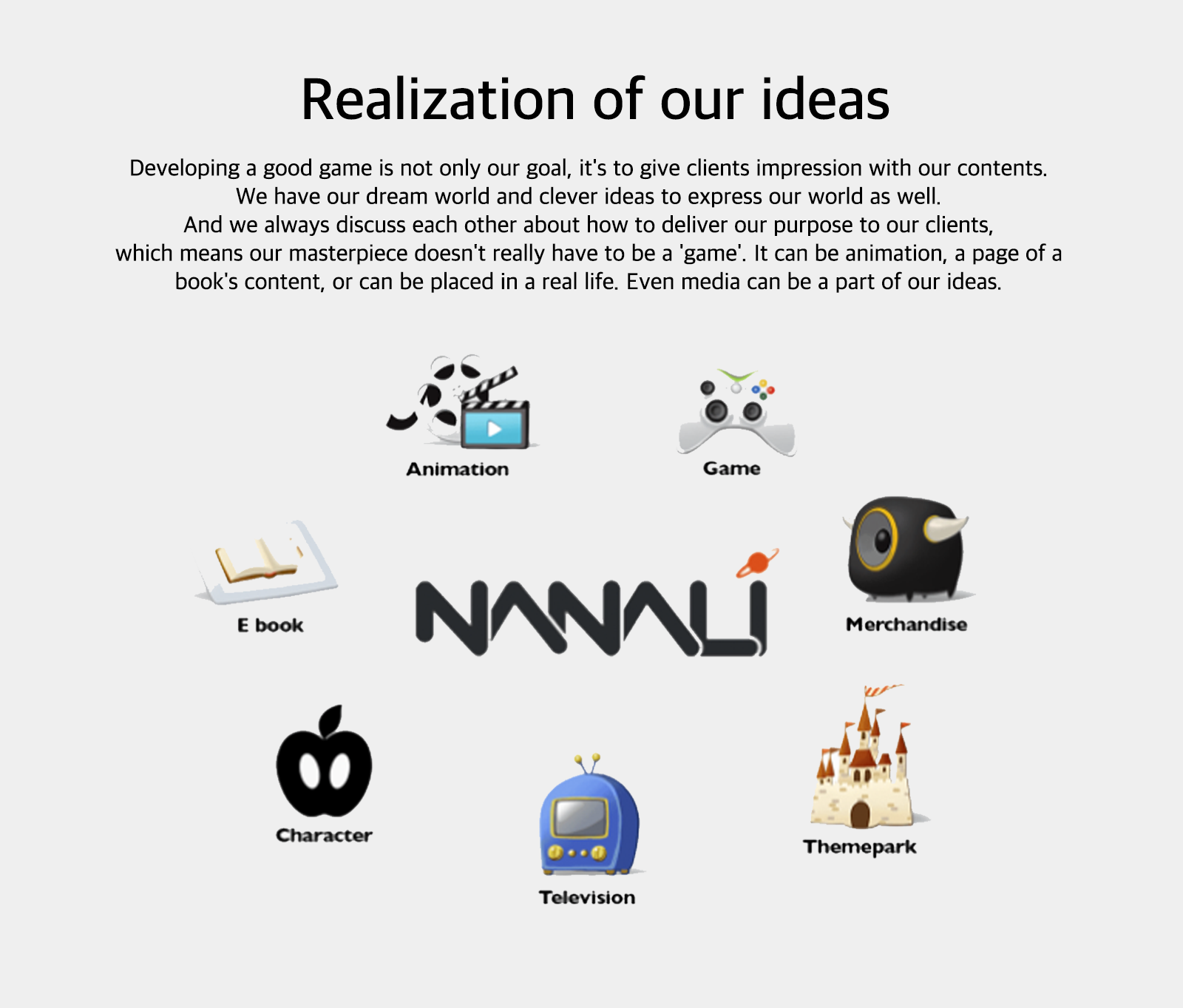 Path that we walked along
We had good, not good, bad, and hopeless moments back days.
Even though we had negative moments, we still have faith in us - it will getting better.
All we can do is keep the faith strong and challenge to ourselves!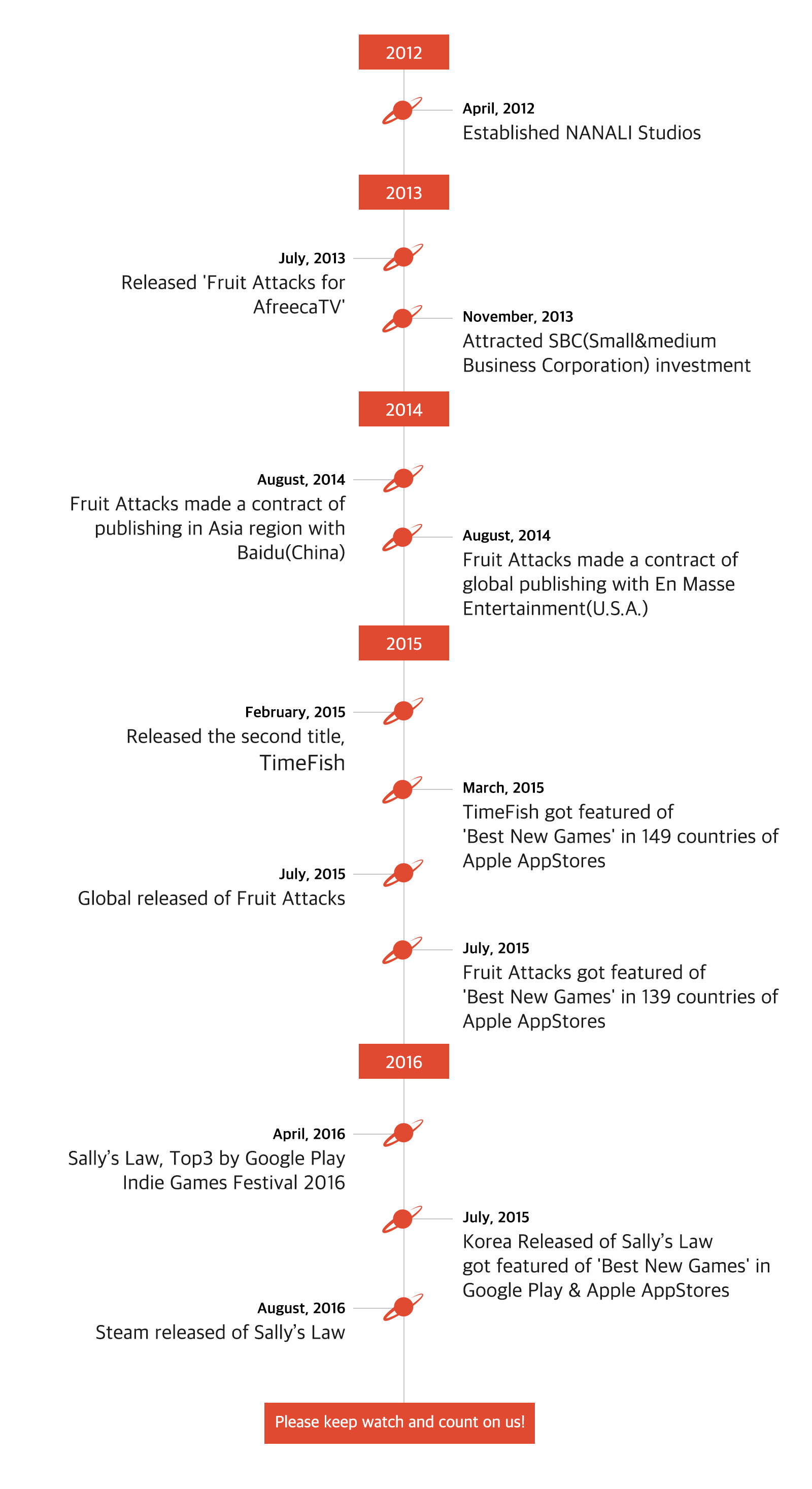 NANALI Studio's Press Kit. It's free to use for news, media, and articles.